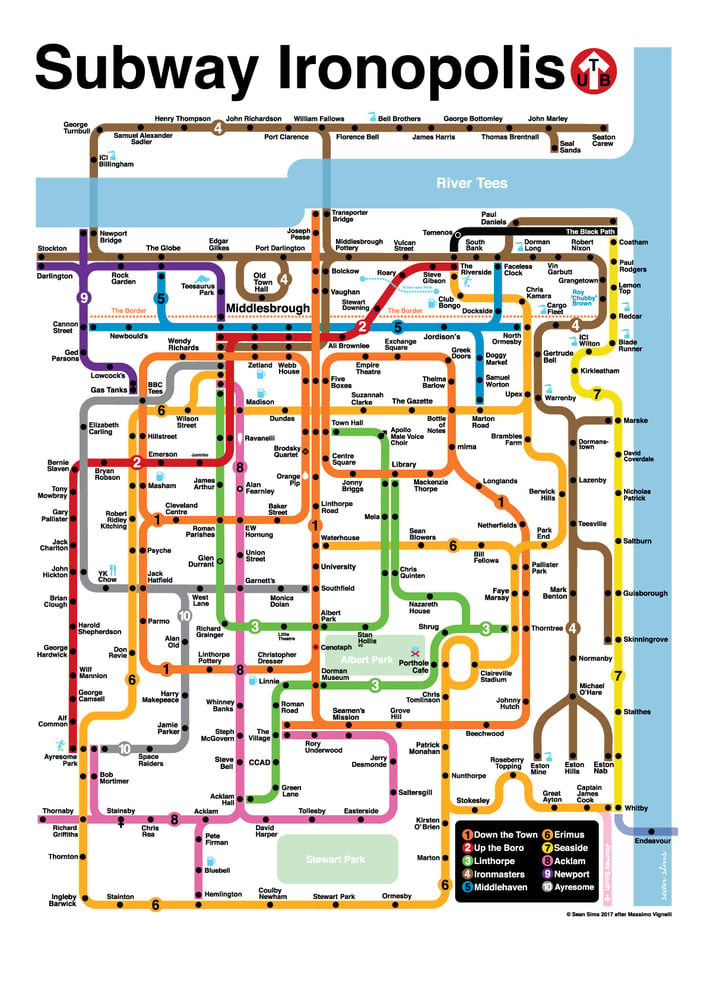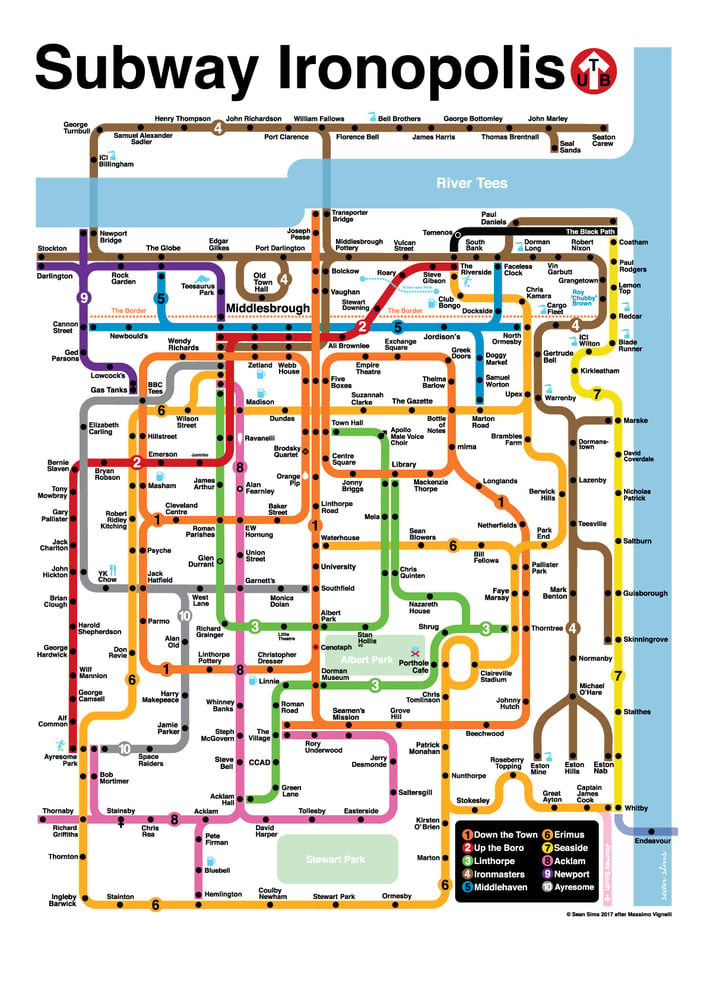 Subway Ironopolis
£20.00 / On Sale
A visual celebration of a town once named 'Infant Hercules' & now known as 'The Mighty Boro', Subway Ironopolis is a visual pastiche of Victor Magnelli's designs for the New York Subway maps of the 1970s.
As you travel through the ten different district lines, you discover the names of Boro's famous Sons & Daughters both past & present.
Each print is A2 poster sized (420 x 594 mm or 16.5 x 23.4 inches in old money!) off-set litho printed on 165gsm matt paper & each one is hand signed.
Subway Ironopolis would look great on any wall & gives hours of pleasure as you discover just how rich our great town is!
We may be only a small town in Europe, but we are the envy of the world!
UTB!!!