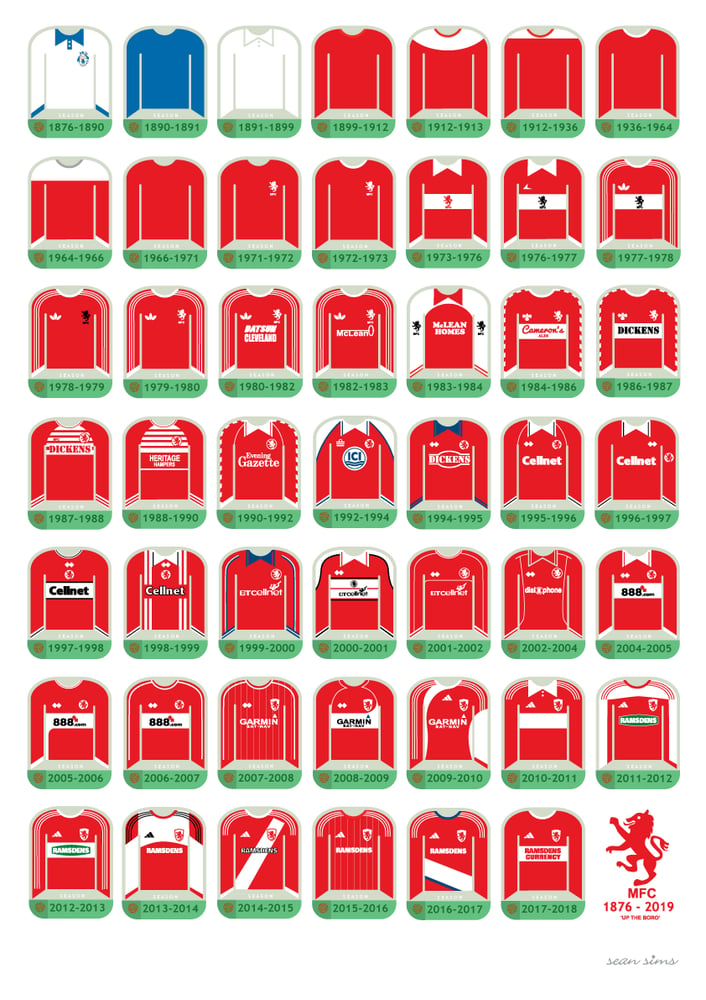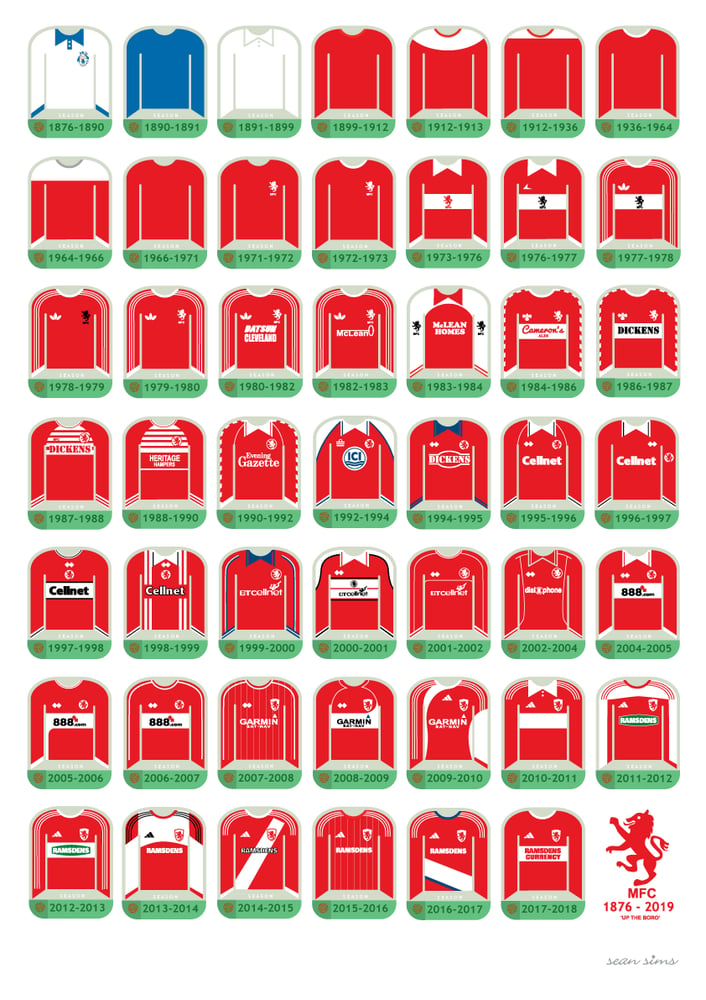 Up The Boro! A2 signed litho print
£20.00 / On Sale
'Up The Boro!' is a info graphic history of every shirt worn by the mighty Boro. From the early experiments in white & blue from the Victorian era, right through the various red & white designs. Everyone has their favourites, be it a great season, the iconic Hummel designs of the 1980s, or the glory days of Juninho & Ravanelli proudly wearing the shirt for a small town in Europe.
A2 Poster sized top quality litho printed and signed.
The perfect gift for any Boro Lads or Lasses old or young!
'UTB!'